RFID Tools - The Best RFID App on Android Phone
Meeting RFID - Radio Frequency IDentification, there are a lot of excellent open-source tools and great devices for sniffing and cracking. And mostly, those open-source projects are built for Linux and Windows. In this title I'll introduce the best RFID App, RFID Tools, which supports a lot of libnfc tools on Android Phone.
To start learning RFID, A device named ACR122U or PN532 can be the most cost-effective choice for beginners.



And the commands bellow is mostly used with these devices.
mfoc - Mifare Classic Offline Cracker
mfcuk - MiFare Classic Universal toolKit
nfc-list - Sniff and list all card
nfc-mfclassic - Read or write Mifare Classic Card with keys authentication
nfc-mfsetuid - Set new UID on Chinese Magic UID changeable Card
About the app - RFID Tools, the tools above are all compiled to Android, that's a really huge project and it's also open source on Github by the young developer DXL.
Supported Device on RFID Tools
Interial NFC
Proxmark3 RDV4.0
ChameleonMini RefE
ACR122U
PN532
To make the app supports so many devices, DXL abstract read/write, backdoor command methods of operating Mifare 1k Card and all device can handle data in card in one fragment page in app.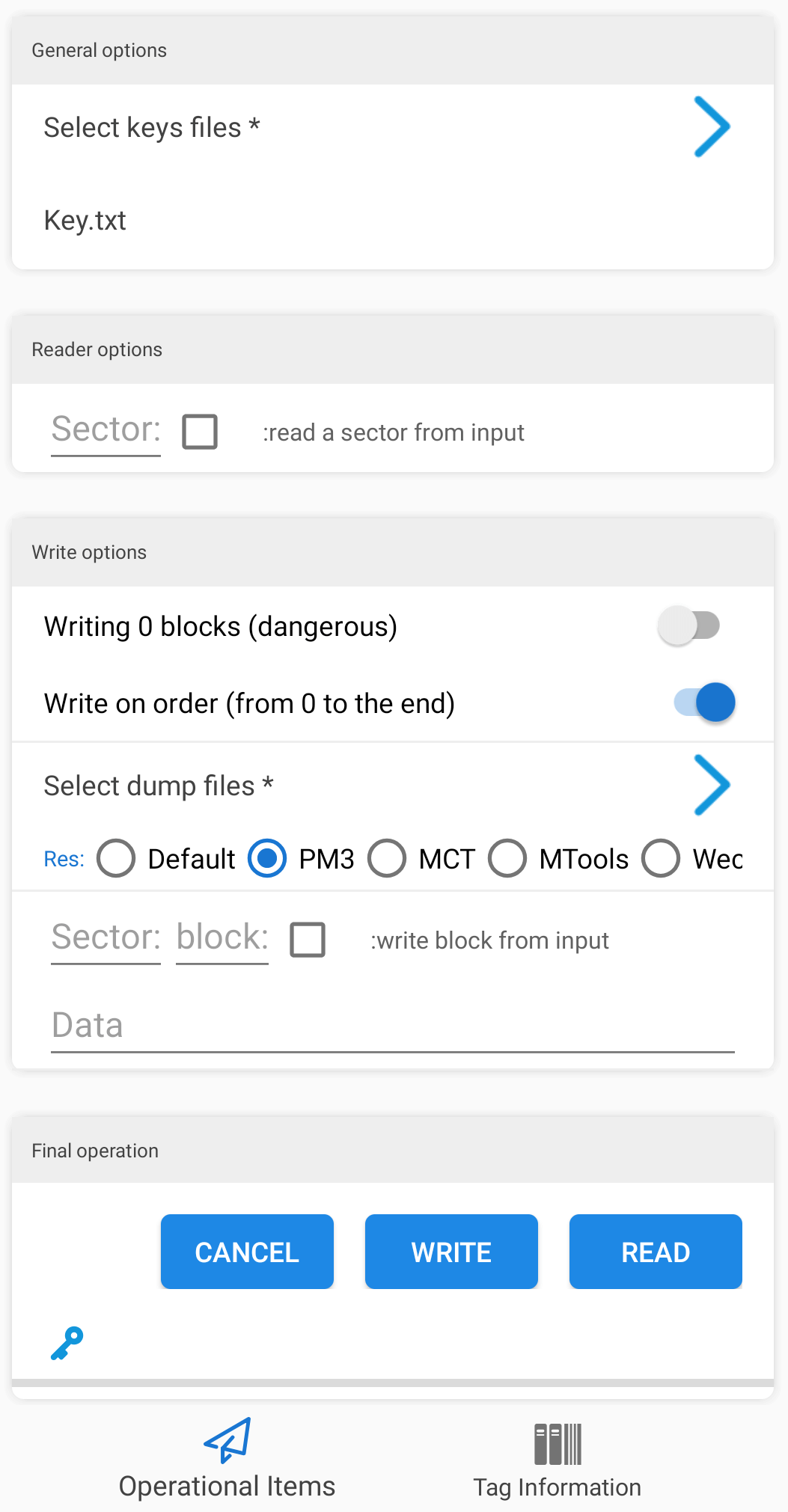 Working with ACR122U
nfc-list Result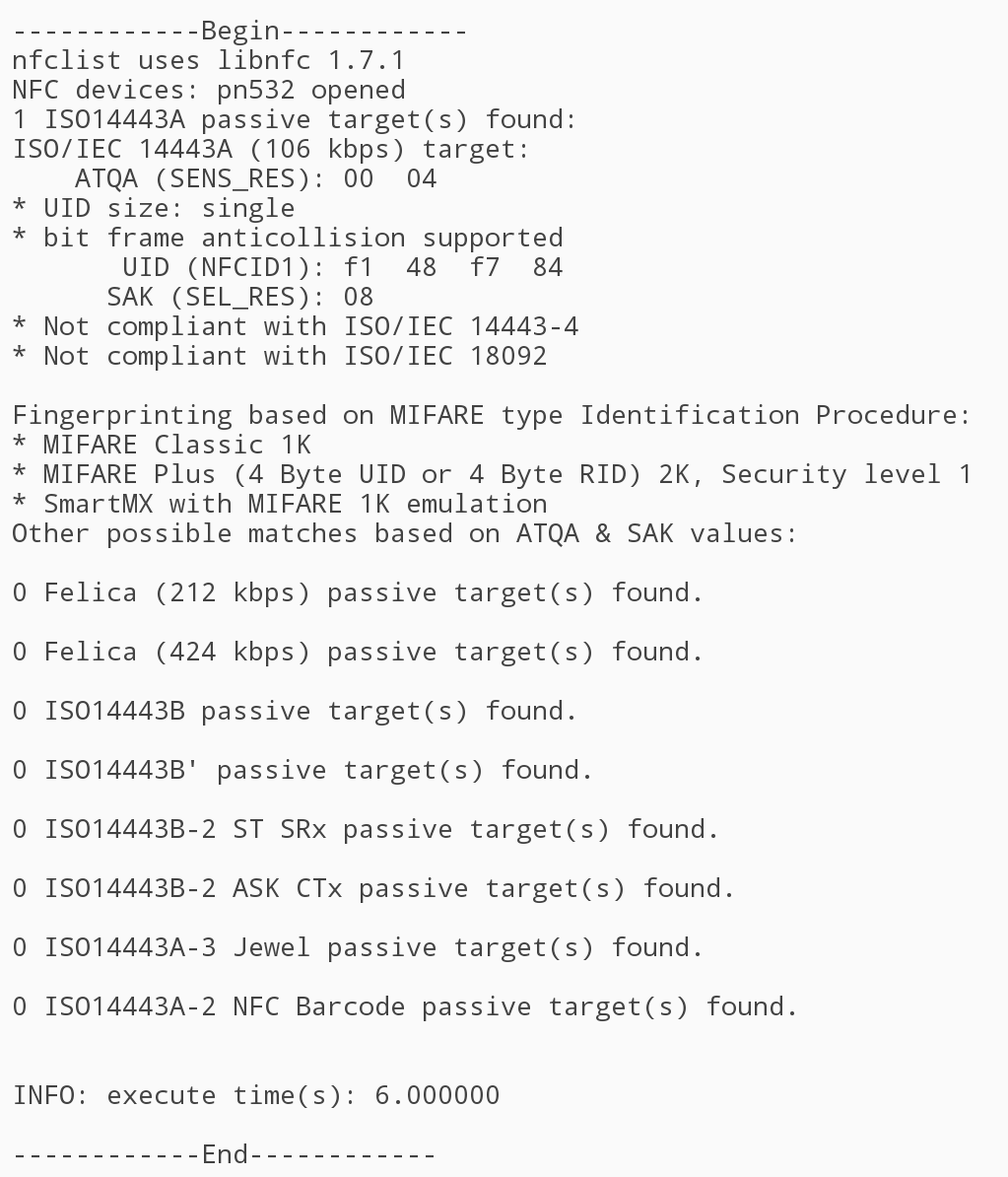 mfoc Result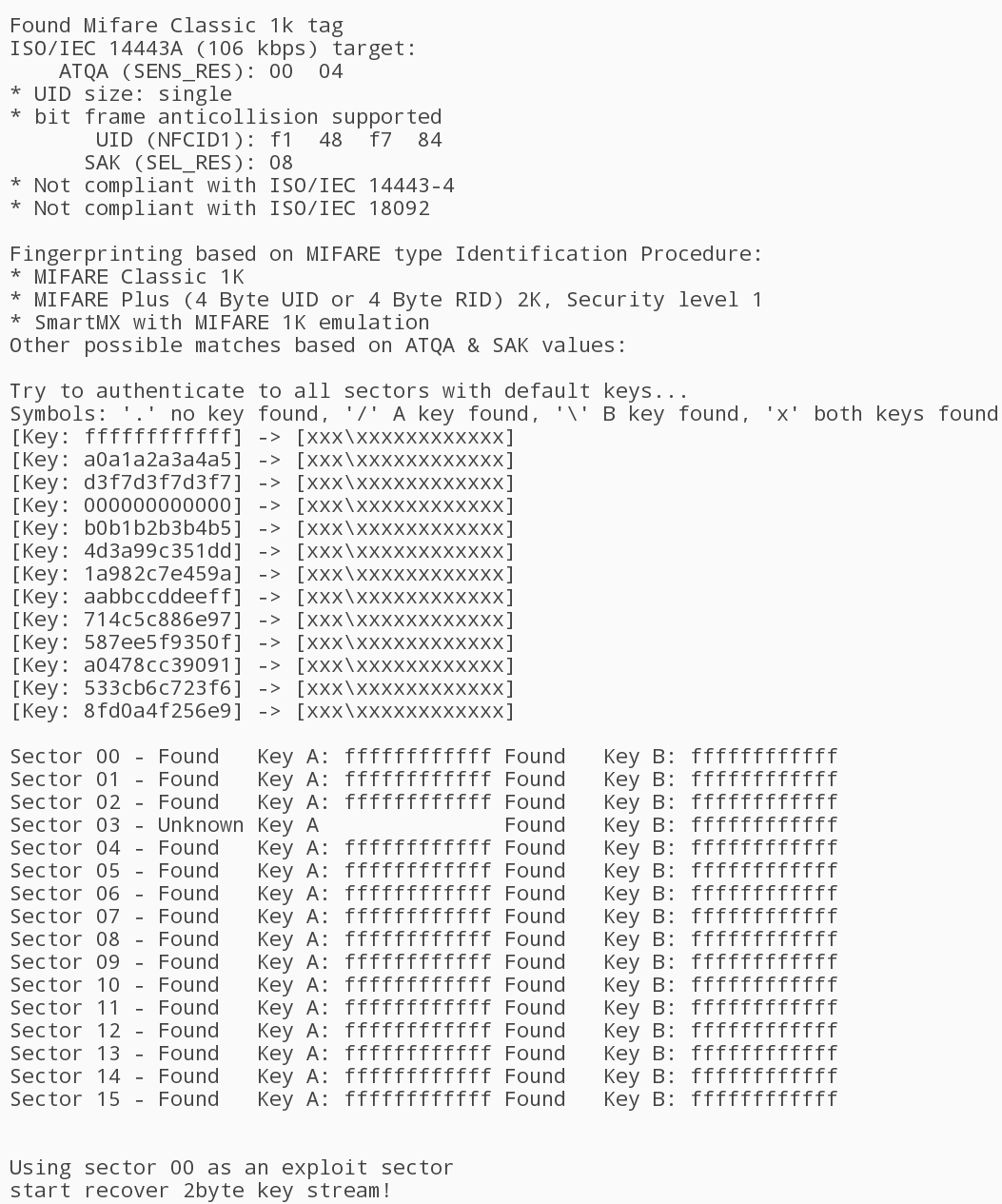 And you can even change UID in block 0 of sector 0 on Chinese Magic Card. Just need to choose Writeing 0 blocks (dangerous) in Write Options.
This app is just like a Swiss Army Knife, so powerful and portable with those device above. All you guys should have a try that. It's even free to download on Play Store.
And also free download on 酷安网.